Join us for a Webinar on "Anansi Education: Stories, Trivia and Q&A" March 14th at 1:00 PM PST, learn about the Non-Profit Anansi, their 17 years long work to educate young people in West Africa and why it should matter to you! There will be trivia, an opportunity for Q&A and the chance to join an important cause!
To RSVP, submit questions, and get details on the Trivia click here.
Anansi, and our mission to educate young Ghanaian students, is still very much alive and well. Like every person, every business and every non-profit organization, we need to adapt to the reality of Covid and its impact.  The government responses to this pandemic have varied around the world but no one has been unscathed. We want to share here one of our tremendous success stories and update you on our current situation.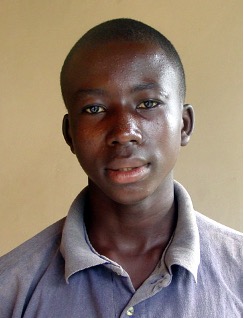 The exceptional young man now running Anansi in Ghana is an Anansi/Ashesi University graduate, Daniel Osei. Shown here (R above) as a young student. He applied for an Anansi scholarship in the year 2007, was sponsored during his four years in high school by Michael and Kitty Mahon from Seattle and because of outstanding scores in his high school exit examinations received a full scholarship to Ashesi University. With an acceptance rate of only 15%, this was a huge accomplishment.  Imagine being unable to afford a basic education, and due to a gifted opportunity, hard work and natural talent, being accepted to University. Ashesi University is a private school specifically designed to educate "ethical African leaders."  After graduation from University, Daniel went to work for a company in Nigeria.  He made good money there, however, he did not agree with the ethics of the owners and their management of the company, so he quit his job and came to work for Anansi. Daniel has been taking on increasing responsibility for all aspects of the work that Anansi does from student selection, supply acquisition and academic support. Perhaps most critically he has a sense of ownership such that he wants to improve our processes and actively looks for ways to do so based on his own first hand experiences. Our U.S. Anansi Coordinator, Alisa Roe, described him well the other day, "Daniel is a gift."
A prime example of Daniels forward thinking is evidenced by his request a few years ago to provide tutoring sessions at the home of our founder.  These "host and teach" sessions involved residing at the Anansi house for 10-14 days in groups of 12- 20 students at a time. His idea was to help our students during their time out of class, between semesters, at the Anansi House in Mpeasem.
The initial response was "No way!" But the purity and beauty of Daniel's idea swayed the concern about the impact of a bunch of teenagers on a personal home. Three long pages of "rules and regulations were created for living in the Anansi House", and Daniel's "host and teach" sessions began.
In every class at Ashesi University there was an ethical component to the instruction. Daniel took these teachings to heart, as they were similar to what his grandmother had taught him as a child while raising him. The resulting man of integrity is now modeling those values along with the subject specific instruction needed to support the high school curriculum our students are studying. This combination is where we can imagine long-term system change.
More than anything we have done, these " host and teach" sessions have made a difference in the academic success of our students. Daniel's idea, along with the additional hard work and dedication of Victoria Eduaful and Lalinatu Ibrahim, John Nkruma, Eric Mensah, and Seidu Ibrahim, all Anansi graduates, are integral to the work we are doing. They help with administration, tutoring, advising and supporting all of the students. They are frugal with Anansi money in a way that only those who have had to stretch their money can be:  Our textbooks, foodstuffs, chop boxes and mattresses are bought wholesale and off-season. Other Anansi graduates are also hired as tutors. After growing up in small villages, all these young people remember how it felt to be a "fish out of water" their first years of high school, and they want to help our new students in ways they would have liked to have been helped.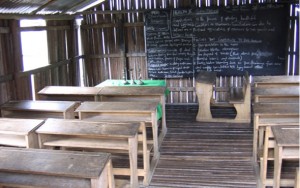 Having Anansi being run almost exclusively by Anansi graduates, is progress for our long-term operational sustainability, however, we have not solved yet the means for sustainable funding.
Reflect here on the difference that Anansi is making and imagine being part of that project. I know that many of you have been on board with us for the past 16 years. Your dedication has given us the longevity that is the exception to the rule for small non-profit efforts. Thanks for sticking with us! Please consider a tax-deductible donation today!
Find our PayPal button to the right or make a donation by mailing a check written to Anansi Education to Alisa Roe at 8810 NW Lakecrest Ave. Vancouver WA 98665.
Plan to join us March 14th and invite all your friends. Regardless of time zones or weather, we can meet and within the comfort of our own homes, wearing pajamas if you choose, you can make a difference to a young person that will undoubtedly change their world and in turn, maybe yours.

Sincerely,
Kathryn Roe
Founder Anansi Education