Updated Note 10/24/16:  Several of these students were generously sponsored just before school started and they will be able to attend high school starting in the 2016-2017 school year.  The other students will not be able to attend high school this year.  They will enter the Anansi scholarship pool again next fall with the hopes of being awarded a scholarship.  We have decided to leave this post up, in the chance that someone will choose to sponsor one of these qualified students for school next year.
Fall marks the time of year when Anansi has to select which students will receive scholarships. Choosing between the many qualified and hopeful students is an exciting, but difficult and sad task.This year Anansi was able to provide 12 scholarships to new students.  As we know, the demand is much, much higher than the scholarships we are able to offer currently. This demand and true desire is shown by the efforts of a group of students who visited us a few days ago.
Eight students arrived at our door along with the headmaster from the the bush village of Kruwa.  These young people had traveled over unbelievably bad roads for at least two and a half hours to find out if there was any possibility of help for them to go on to school.  One of them, Patrick, finished junior high school three years ago.  If he does not go this year, he will need to reenter junior high school and take the exams over in order to continue his education.  He earned the very good score of 14 in the 2013 examination, but since then has been unable to find the funds to help with his high school education.  Another, Desmond, finished junior high school in 2014 with an aggregate of 15. Two more finished in 2015 with the rest having taken the exam this year. All of them desperately want to go on to high school.
These eight students, along with ten other well-qualified students we want to fund but do not have sponsors for, are in need of your help.  This support will be truly life-changing for these students, their families and their communities. Please consider sponsoring a student and send this plea on to everyone you know who might be interested in helping a very deserving earnest young person go to high school.
To give you an idea of why this process is so difficult and so important, I've typed what each student wrote on his or her Anansi application and posted it along with a photo of each student. (The number in parenthesis is their test score; remember lower scores are better results. Click here for more information on aggregate scores: http://anansieducation.org/?p=497 ).  This may give you an idea of why these scholarships have the potential to be so transforming, in the words of the students themselves.
Feel free to choose the one you want to help. Thank you from the bottom of our hearts.
Info about sponsoring students: http://anansieducation.org/?page_id=18
——————————————————–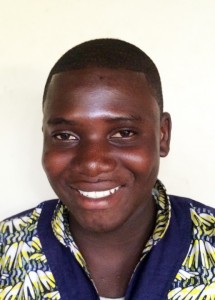 Benjamin K. Buckman ( aggregate 20)
It is my dream to become a medical doctor or someone better in future, but without financial support my dream would always remain a dream unfulfilled. That is why I am seek for help from you.
I pledge to perform at the highest level academically. I won't let you down.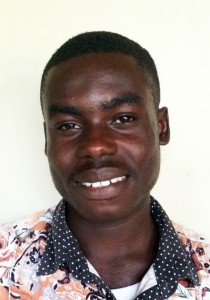 Daniel Abaidoo (aggregate 18)
The Reasons Why I Think Anansi Should Award Me Scholarship To Senior High School
First of all I come from a very poor family with eight members.
My parents have been separated for some time to now and I am staying with my uncle who is also having six children aside me.
He is a peasant farmer who could not afford school fees. My father also has failed to take responsibility because he has no job. And he is using that little money he earns to help my younger brothers and sisters in the basic school.
And it's my dream that one day I will grow up to become a teacher or nurse so I can help other people like myself. I hope with this little reasons Anansi will consider me and give me the scholarship to help build my future.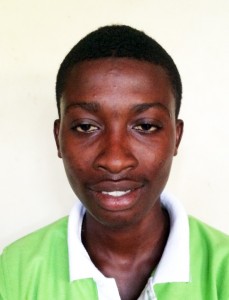 Desmond Dadzie ( aggregate 15)      Sponsored!
The main reasons why I need Anansi in my life are to begin with, my family was managing to let me through some years ago. All of a sudden my father passed out and from there everything dropped back to stand still.
Also, my mother is just a peasant farmer and whatever income he gets from the farm is used for acquiring only the physiological needs of the family and because of that it has prevented me from furthering my education.
Last, but not least, I am in serious trouble because I always dream of becoming a doctor and due to this I find it difficult to achieve my aims, so I therefore plead to you to use your good office to rescue me from my situation.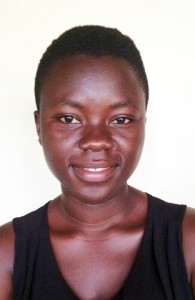 Elizabeth Tabo (aggregate 19)
The reason for Anansi to award me the scholarship is that my parents cannot afford to pay my SHS school fees due to peasant farming achive in the community. In fact, my dream is to be a nurse or news broadcaster to help my nation but financially my parents are not sound.
The scholarship will help me to concentrate and study hard to reach my dream in future.
I would be very grateful if I am considered. Thank you.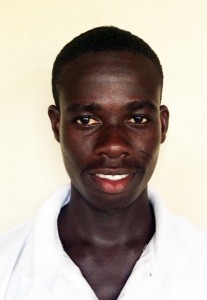 Patrick Antwi (aggregate 14)  Sponsored!
My father has died two years ago and my mother is not a worker.
My dream for the future is to become a medical doctor , but there is no help. I am therefore seeking for help. I promise to do well if I am given the help I need and never to let myself and your organization down.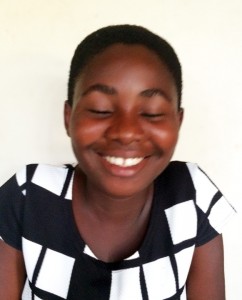 Sandra E.B. Eghan (aggregate 21)  Sponsored!
The reasons I think Anansi Scholarship Education Scheme should help me is that my mother cannot afford to pay my secondary school fees due to the poor situation in the house. I cannot locate my father. I'm staying with my step father, who is a farmer.
Again I want to be a nurse in future to help my family as well as my parent and nation as a whole, but my parent cannot help me to achieve my dream.
Furthermore, if I'm given the scholarship it will help me to concentrate on my studies and also I will have sound mind to learn hard.
So please I would be very much happy if my application is considered in order for me to climb the educational ladder.
Thank You,
God bless you for your gesture.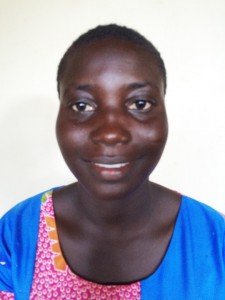 Theresa Mensah (aggregate 16)   Sponsored!
Anansi Scholarship will help me to achieve my dreams. My mother is just farming. I cannot locate my father. I don't know where he is now. All my burden is on the shoulder of my mother and she cannot afford to pay my school fees. That is why I have been in the house since I completed in 2015.
I want to be a nurse to help my community as well as the nation. I would be very happy if Anansi scholarship will help me to concentrate in my books without thinking too much financially. Thank You.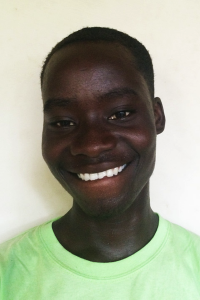 Ebenezer Bentil (aggregate 17)
My aim of writing this letter to you is to tell you something brief about myself. Bentil Ebenezer is my name. I come from Mpeasem but stay at Abuasi. I am sixteen years of age and two and half meters tall.
I am dark in complexion. I attended Salimoko School Complex JHS in Tema Community 13. My favorite game is soccer. The food I like best is rice and vegetable stew.
My fathers name is Kojo Bentil and my mother's name is Adjoa Addare. My father is a farmer and my mother, too, is a farmer. I have three sisters and two brothers.
I urge Anansi to come to my aid by helping me to further my education so that through that help I will be able to achieve my goal by becoming an Accountant in future one day.
It is my fervent hope that you would give me this opportunity to demonstrate my ability in senior high school level. Yours Affectionately, Ebenezer Bentil.
Husein Ibrahim (aggregate 21)
WHY ANANSI SHOULD AWARD ME A SCHOLARSHIP
The reason Anansi should award me a scholarship is that there's no money at home they will use to push forward my education.
And my dream for the future is that if Anansi will help my education I will study hard and become someone in the nearby future. And if Anansi will do all these things for me, I will study hard for a better future and become a better person like Anansi.
If all what I need to forward my education is been provided to me, I will be someone great in the future and help the development of Ghana.
Alfred Mensah (aggregate 20)
I think Anansi should award me a scholarship to senior high school because my parents do not have enough money to push me to senior high school, and that will not help me to achieve my dreams.
My father is a driver and does not earn enough to cater for all six children including me, that's why I come to your need. And I hope my request would be taken into consideration so that I would be able to achieve my dreams as a doctor. I want to help and save life in a future. I hope my request will be granted. Thank you.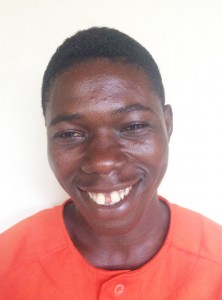 Abubakar Ismaila (aggregate 21)
I want Anansi should award me scholarship to senior high school because I want them to help me to improve my visions and talents. I want to go to senior high school, but I do not have any support.
I want to be a teacher or a policeman in future, but the problem is, I do not have one who will help me. I am also suffering financial needs like I do not have anyone who will buy me books and other items I will need to be in senior high school.
Bright Donkoh (aggregate 20)
The reason I want Anansi Organization to award me a scholarship is to aid my mother financially as a single parent to three children. My mother sells rice to take care of us, including our education. Life has been really difficult for us since she is the only one responsible for all our educational needs.
My mother is using all resources and means available to cater for my senior sister who has completed SHS wanting to enter the university to further her education and my junior brother who is also in JHS 2 now. And she cannot afford to take care of all of us at the same time. Due to this situation she insisted I must stay at home for a year or two to reduce the challenges and the pressure on her, so that in the next two or three years she can raise enough funds for my SHS education.
My dream is to become an engineer; Engineering is a broad term that covers a wide range of applicants and industries. Therefore in the field of engineering, I want to be a mechanical engineer in the future. I want to become one of the most powerful, greatest and most popular mechanical engineer in Africa and across countries. I am very talented, skillful, intelligent and smart to engage myself in the studying of science to further into engineering and I see myself to be fit and comfortable with my career goals. And I am ready to use this opportunity in a positive way and profitably through hard work and commitment in order to achieve my aims.
Amiira Yusif (aggregate 23)  Sponsored!
Amiira is our Mohammed's cousin.
My name is Amiratu Yuif. I'm a 15 years old. I'm from Kumasi but stay in Cape Coast. I am dark in complexion. I am about 4 feet tall and have a round face with a pointed nose. I come from a family of six members. My mother is a market vendor. I like reading and playing Ludo at my leisure hours.
My motive for asking for Anansi's financial help is to help me in achieving my dreams of becoming a dietitian. I want to help people in terms of food intake and spread the knowledge of food poisoning to human consumption. I have a tendency for seeking the welfare of others, so I might take dietetics in health aspect so as to help me bring out my talent in nurturing. I have a strong willed personality and a comforting appearance.
Furthermore, I seek Anansi's help and guidance financially as per my mother's career can't afford all the responsibilities and needs of my future aspirations. I have love for good healthy life and the endurance to face all challenges. I am determined and focused to become a career woman to serve as a sole model to the younger ones in my community. As the adage goes, "When you educate a man, you educate one person, but when you educate a woman, you educate the entire nation." I strongly agree to the adage and have made it upon myself to help others when my dreams are fulfilled.
In addition, I humbly seek for advice in my dreams of becoming a dietitian. I believe it is a step in building the woman in me and as a result will help the state and firms at large.
In conclusion, I plead for Anansi's support in my endeavor and ask the Almighty God to richly bless you!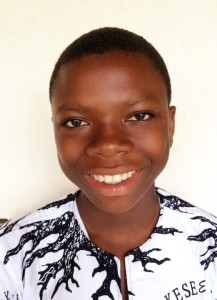 Fiifi Attuah-Morrison (aggregate 10)
Reasons Why Anansi Should Award Me a Scholarship
I would like to be considered for the Anansi Schlarship due to the financial problems of my parent. I am the fourth born child of my parent and I am educationally sound. My dreams are to become an engineer in future. The reasons why I should be given the Anansi Scholarship are:
First, I completed Junior High School in 2015 and had an aggregate of 20 which I had a school, but I couldn't go to school due to the death of my beloved grandmother. My father is the only one among the four siblings who is salary earner and almost all the funeral rite expenses was paid by him during and after the funeral rite, so he had no money on him to send me to the secondary level that is why I couldn't go to school last year.
Secondly, this year, 2016, my father asked me to resit and when the result came I had aggregate 09 which is much more better than the year 2015. And if care is not taken I will be asked to stay home again which will affect my education due to my ill-health and the money which can send me to the secondary level has been spent on hospital bills.
Lastly, my senior brother, who is at the University of Cape Coast is demanding of his school fees and the other one who completed the secondary level at Swedru Senior High last year had not been continued, and my brother who is after me too is in JHS 3 now, who is about to write in 2017. My mother too is an ordinary farmer who does not earned much income of her farm product.
So, I will be very grateful is granted me the Anansi Scholarship so that my dream of becoming an engineer will come true in the near future to help the nation development.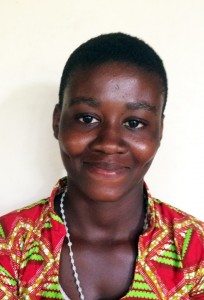 Perpetual Ankomah (aggregate 16)
Scholarship is one of the benefits given to needy students to further their education. Therefore the reasons for applying for the scholarship from your outfit is that I am untires to further my education to the highest level, but my mother cannot afford it to achieve my ambition. My mother is a farmer and she is not strong because she has being operated. I need financial support to help me to reach my dream. I want to be a nurse and also to climb the educational ladder in order to help my community as well as the naton. I would be much appreciated if I considered the scholarship.
May God richly bless your scholarship organization. Thank you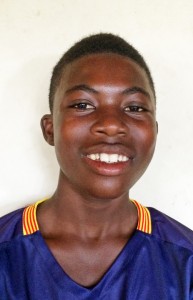 Emmanuel Flynn (aggregate 17)
The reason why I think Anansi should award me a scholarship include:
My parents does no work, thus, they find it difficult to send me to SHS.
Also all of my brothers and sisters too do not work so my parents suffered before I completed JHS. But, by God Grace I have got a school.
I need your help because I want to be somebody in future so that I can also help other people.
I hope if I enter to SHS I will perform very well so that I will achieve my aim.
The last thing is that non of my brothers and sisters completed even JHS. I am the only person who has completed JHS so I want to do something better so that they will not mention the bad name of my family.
Please, the above mentioned are the reasons why I think Anansi should award me a scholarship to Senior High School. Because I want to be a star. Thank you.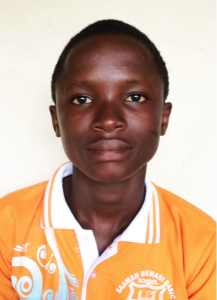 Robert Ackom (aggregate 10)
First of all my parents are poor. And because of this we are living in a poor desolate house with no toilet and bathroom. Sometime even food that we will eat in the evening we find it difficult so at times all of us have to starve for the next day. Also there are a lot of holes on our roofing sheet. So when it rains all our poor belongings have to become wet. Sometimes we bath without soap and also clean our teeth without pepsodent. Because my parents do not have money to buy all these things we always brush our teeth with chewing stick. There is no light in our room so when I was in school I have to go to some of my friend's house to study.
Furthermore, I am the only person in my family who have completed school. My elder brother stopped schooling because of poverty. And now that I am talking, roaming about with some cruel and wicked guys and everyday causing problems to my parents.
Finally, I have a dream of becoming an accountant in future and if I did not get someone to help me how can my dream comes true. Please Anansi, poverty is dealing with my family that I cannot even understand, so I am on my knee begging of you together with my parents to come to my aid before things go out of hand and I believe strongly that the Almighty God will richly bless you and gives all of you eternal life. Thank You.
Samuel Kweku Egyir (aggregate 17)
I have always dreamt of becoming somebody who would be of help to other people in my society and my nation at large. With this dream in mind I worked hard to pass my BECE exams. However, my mother who was my only source of hope passed on before my results were out. I completed in 2015 last year and I have gotten nobody to help me with my dream. I pray that your honorable institution would consider me because you are my only hope.